10 Way to Bring Visitors Through Infographic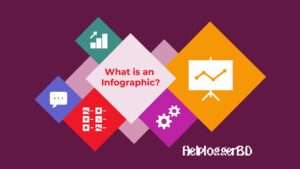 A website requires different types of content such as video, audio, articles, images, etc. to attract visitors. One of the most important pieces of content on a website is an infographic.
Infographic is content that expresses any information very nicely. Nearly every visitor loves to see infographics as any survey, chart, research or information can be published through beautiful graphics.
Contributes significantly to the creation of infographic visitors. So every website should use the infographic to increase the visitors. Now the question may be where to submit the infographic?
Do a Google search and you will find many websites where you can easily post free infographics and generate a lot of visitors to your website. In addition, a quality infographic contributes significantly to branding.
1. Visual.ly
One of the largest websites for infographic submissions is Visual.ly. With this website, you can create, analyze and even sell infographics. Alexa rank of this website is 18,421. So you can understand how popular this website is. Here you can get many visitors by submitting your infographic. Create your account today. Then submit your best infographics.
2. Pinterest
This website has a lot of users, especially from the USA. If you want you can get many visitors from this website through the infographic. You will also find many ideas for creating infographics on this website. All kinds of marketers upload infographics on this website so through this website you will get ideas to create beautiful and quality infographics.
3. Slide Share
Slideshare is a website that is famous for its PowerPoint presentation of different colors and designs. This website is a website where professionals, businessmen, and marketers all submit their creations and promote themselves and their websites. If you want, you can also submit your infographics here. This is also a great source of visitors. According to Slide Share, about 60 million users of this website. This is a website of LinkedIn.
4. Flicker
Flicker is one of our favorite websites to get high-quality images. This website is important not only for image posting but also for generating visitors. You can get visitors from this website through infographic submissions if you want.
5. Reddit
Reddit is one of the most important sources of content and visitors for creating infographic visitors. Reddit is one of the most important websites, especially for visitors to the USA. It is also possible to get many visitors through informative infographic posts on Reddit. Reddit's visitors are real visitors and they like to read or watch quality content. To create a good infographic and post it on Reddit.
6. Infographic Review
Another popular website for infographic submission is infographic review. You will not only be able to submit through this website but you will also get reviews of your infographics. Through which you can see how your infographics are.
7. Nerdgraph
This website is a great source of high-quality infographics. You can submit a free infographic on this website. You can also visit this website if you want to get ideas about new infographics.
8. I Love Charts
This is an excellent service of the famous Tumblr. Submit your infographics on this website. You have to post in png format on this website. You can attach a beautiful caption.
9. Infographic journal
This website has infographics in different categories like business, travel, history, politics, education, food, etc. If you research these well, you will find many ideas for creating content and infographic for your website. You can also create infographics through this website.
10. Infographic Bee
You can also post your infographic on this website. Go to this website and you will see an infographic submission option on the left side. There you post your infographic.
There is also a lot of good response through infographics from a blog site or social media. The main reason for this is that people like to see infographics a lot.