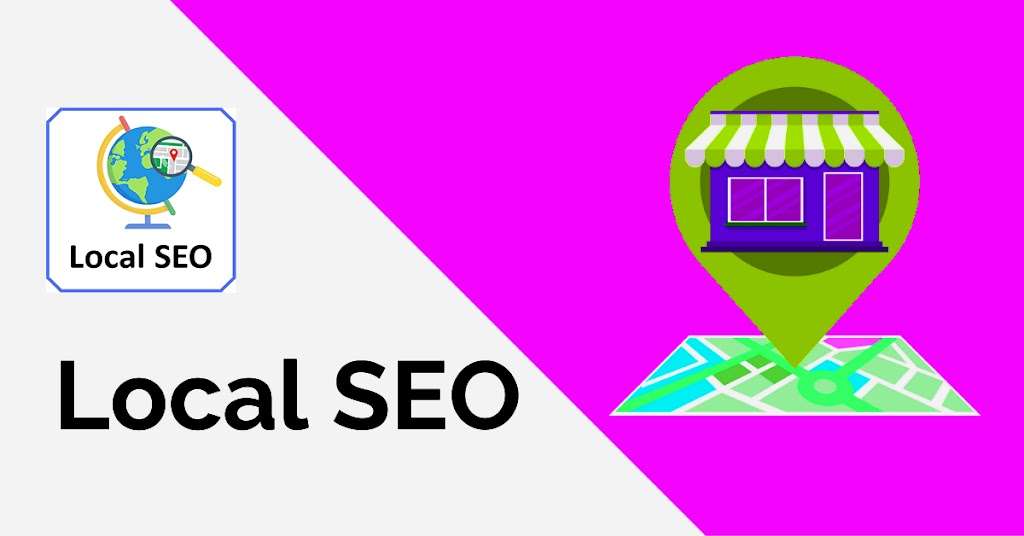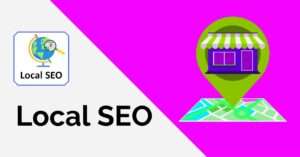 Before you know how to do local SEO, it is important to have some simple ideas about local SEO. When we search Google for something specific about a particular city or country, it is called local search, and how a website is SEO for the position of its website in that search is called local SEO.
Local search is of two types.
As you searched –
a.       SEO Service Provider: Depending on your IP, Google will show all the SEO Service Providers near you.
b.      SEO Service Provider in Mirpur ……… Show all SEO Service Providers in Mirpur.
The work has to start by targeting the name of the city, then if the location is good then according to the first search plan, the initiative can be taken to improve its position.
SEO is constantly changing. SEO is becoming more difficult and targeted through new updates and new rules. Now if your website is local-oriented then you have to do SEO keeping in mind various local issues while doing SEO. If your business-like –
Local Restaurant

Local Service Provider

Specific Area Doctor

Specific Area Dentist

Local Shop etc.
– If so, you should look at local SEO.
Currently, search engines want to give users complete and accurate information. For example, if you want to know about a laptop shop in your city, then show the shop in your city. Shops in other cities should not appear in search results. Therefore, to optimize the ranking of the website, local issues must be given importance.
1. Local Domain:
If your business is centered in a specific city then it is best if you take a local domain for your website. Such as your business in Uttara, Dhaka. Uttara is your significant target destination and you are trying to provide service in the whole city of Dhaka but it is not possible for you to provide service outside Dhaka and Bangladesh. Then buy the www.example.com.bd domain to make your website a little easier for SEO. This will be a plus in the case of SEO.
2. Keyword and Website Optimization:
All that needs to be done to optimize a website SEO is to do the same for local SEO. Only changes will come in the case of keywords. For example – if your business is in Dhanmondi, then you have to add Dhanmondi in the keyword. (Computer Training Center in Dhanmondi) – All the work of SEO has to be done depending on this keyword. And keep in mind that the Contact menu of the website has the correct address and map.
3. Include in Google My Business:
Google My Business plays a major role in local SEO. The most important services of Google My Business for local SEO for our country are –
Google Map.

 

Google Business Page.

 

Google Business Page Review.

 

Map Google Map Based Photo.
If someone searches your business on Google then your business will come first. Where is your business? There will be area name, street number, city name, phone number, pictures, etc.
To list your business on Google you need to go to this link – https://www.google.com/business/
Login with your Gmail ID and on top of that you have to give the exact location of your business in Google Map and also provide more business-related information, then you have to apply for verification. In 1-2 months Google will send the code to your business address and if you submit that code again through your Google page then your business will be permanently listed on the map.
Note – Google Pages are created when listing addresses on a map.
Those who have taken the service from you will be able to give reviews about you here, and also people who know about your business or you know about it, the better the review post, the better the role will be in your local SEO.
People who come here and take pictures of your business will be able to submit those pictures again on Google Map, this will also play a good role in your local SEO.
4. Make a local listing:
There are many business listing websites online that include local businesses. Through this, the visitor can know about the location of a business. Such as – address, website link, phone number, etc. These websites play an important role in local SEO.
5. Create content based on your area:
Content is the lifeblood of a website. Google now cares more about the local audience. What content your website has will have a direct impact on your SEO. In the case of local SEO, Google wants you to write content based on your area. That means your area name, picture should be mentioned in your content. Especially better to be in the title.
6. Local Link Building Strategy:
Link building is essential for ranking a website. To do local SEO you need to make some changes in your link-building strategy. Link building through various local blogs, directories, or forums. If possible, look into local guest posting.
Since link earning is now more effective than link building, more emphasis should be placed on link earning. The question is how can local link earning be done?
Give your time by interacting with different media which will bring you local news. This will create a link to your website.
Organize different types of events. Share those events through different mediums. Will help you get the link. You can also introduce your business by participating in various events.