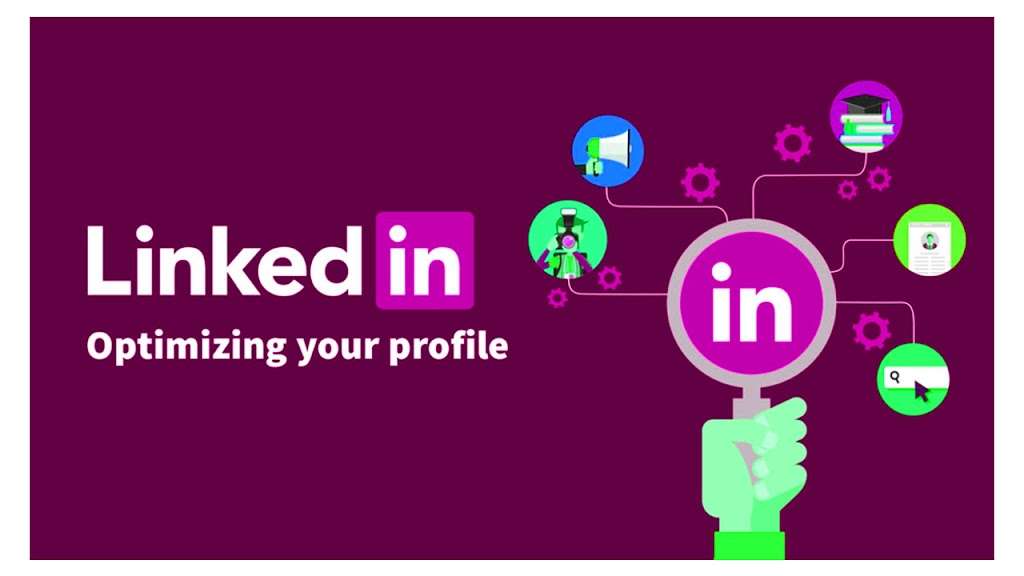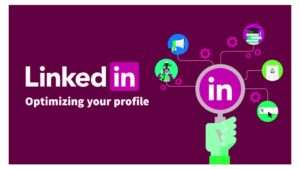 We all know that LinkedIn is a social media where professionals come together and talk about professional issues. Unlike LinkedIn Facebook, most of the people here are business-related or looking for jobs or entrepreneurs or individuals who are in a good position. LinkedIn can play a significant role in your branding. Many people find employees through LinkedIn and many people get jobs through it. And the root of all this is LinkedIn's profile. As I said a while ago, LinkedIn is not like Facebook, so LinkedIn's profile will not be as comfortable as Facebook's. Don't know how to create a profile that will be good for you-
You need to have an idea of ​​the character limitations of the sections of LinkedIn before you know how to sort profiles.
Name 60 characters (maximum).
Headline: 120 characters (maximum).
Summary: 2,000 characters (maximum).
1. Your purpose
Most LinkedIn users use LinkedIn with a purpose in mind. For example personal branding or finding the right employee or looking for a job. If you do not have a purpose, then you should fix your purpose. Your purpose is to help you understand how to sort the profile and sort the profile by targeting what kind of keywords.
2. Profile photo
Since LinkedIn is a place for professionals, your profile photo should be professional. I hope you can understand this but still the question remains whether my photo is professional or not or how people who are looking at my photo are taking my photo, the answer to this question is not easy but in this case, a tool will help you – HTTP: // photofeeler.com Here you can upload your photo and run a free test to understand what the image is like, useful or not useful.
3. Headline
Most users see the headline after the picture. If you do not have a headline, then if your profile contains current employment information, it will link the employment title to LinkedIn as the headline. Try using keywords in the headlines yourself, LinkedIn will give your headlines a higher priority when showing your profile in search. You can use pipe (|) if you want. For example Digital Marketing Specialist Digital Marketing Trainer.
4. Current Position
At this stage, you will provide information about your current employment. Title, where are you working, since when are you working, etc. Many people search on LinkedIn with their current job location. In that case, this information will help you to rank.
5. Country and Zip Code
Enter the postal code of Bangladesh and your city here. Currently, only by searching in Bangladesh, the account can be found, there is no option to search only in the city, when the number of users from our country will increase a lot, then we will also get that opportunity, so give the correct information.
6. Industry
At this stage, you need to know what industry or trade you are working with. This information will help to give your profile the exact position of the search results.
7. Summary
Come to this section to give a summary of your and your work life. Remember there is no need to give away your matters. Only summarize information that is relevant to the business or the information that you want to make public. In essence, try to bring keywords.
8. Profile link (Vanity URL)
After opening the account, LinkedIn sets up a profile link of its own. But in many ways, it will not be very profitable for you. So you have to set a unique profile link like your own on LinkedIn. A unique profile link is useful for search, easy to understand, you can remember, and can easily give to others. Such a link – linkedin.com/in/YourUser
9. Experience
The more information you can provide at this stage, the more the weight of your profile will increase. Try to give a summary of where you have worked before, in what position, how many days you have worked, what kind of work you have done, etc. Not many people give the essence, I think giving the essence is a big plus.
10. Skill & Endorsement
Try to include all the things that you are good at. There is no need to do too much, good can be worse than bad. People who are your first connection, your friends or acquaintances, can approve of your skills. The thing is, I know he knows this. The power of approval is so great that it allows the other person to know if you know the job or if you are just skilled.
11. Recommendation
The Recommendations section on LinkedIn is linked to your previous employment. The key people in all the previous jobs you mentioned in the experience section will be able to recommend you, how you were, how you worked, how the company has benefited from you, and so on. It's a lot like reviews.
12. Connections and groups
Try to connect with the kind of people in your field and try to join those kinds of groups. Before 500 connections, your profile will show how many connections you have, when you have 500 connections will show 500+ connections. I think there should be at least 501 connections.